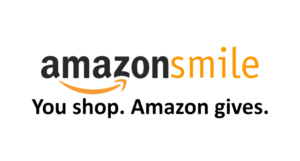 Recently Amazon launched an initiative to partner with legally registered non-profits where a portion of the proceeds from Amazon purchases will go to a charity of the customer's choosing.
Selecting CMU as your charity of choice is quick and easy. To do so simply:
Go to smile.amazon.com and sign in using your Amazon account.
Type Campus Ministry United Tulsa in the charitible organization search box then select Campus Ministry United. NOTE: if you just type 'Campus Ministry United' in the search box many different organizations will be presented - ours is the one registered in Tulsa, OK.
From now on shop as your normally would via SMILE.amazon.com - not simply amazon.com - and Amazon will donate a portion of the proceeds of each purchase you make to CMU.
Remember - do your online shopping at smile.amazon.com and NOT amazon.com. Please register CMU and set the new Amazon address in your favorites. If you continue to use the old one minus the 'smile' CMU will not receive any of the proceeds.
Thanks again for your support!