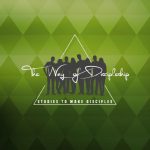 The Way of Discipleship: Studies to Make Disciples is a Bible study series used within CMU ministries to help seekers become disciples. The guide is provided on this website free of charge along with audio tutorials explaining how to best use it.
INDIVIDUAL LESSONS
IN SPANISH
LEARN HOW TO USE THESE STUDIES
To download this guide for booklet printing click here.